Categories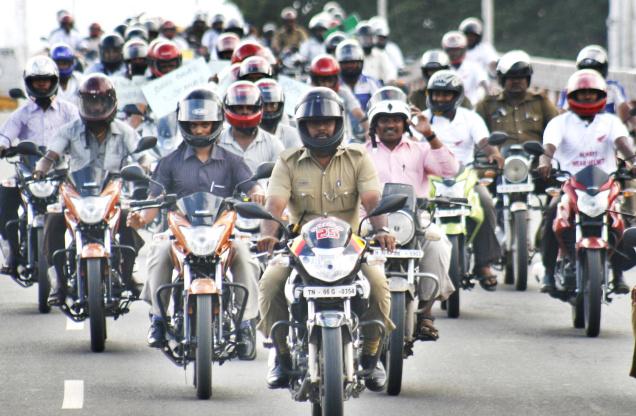 All

Oct 18, 2013
The Kerala High Court on Thursday directed the State Government and the Transport Commissioner to file objection statements or affidavits in response to a petition against the order to cancel licenses of two-wheeler riders driving without helmets.
A Division Bench comprising Chief Justice Manjula Chellur and Justice A M Shaffique issued the directive on a petition filed by Dileep Kumar of Kollam seeking to declare that the decision of the Transport Commissioner to cancel the license of a biker for not wearing helmet is illegal. The petitioner submitted that licenses of such riders were revoked by invoking sub-clause (f) of clause (1) of Section 19 of the Motor Vehicles Act, 1988.This action of the authorities is illegal, incorrect and discriminative. For violation of Section 129, the only penalty is a fine of Rs 300.
There has been no circular or notification enabling the authorities to cancel the license. He pointed out that though there were repeated directives by the High Court that pillions riders should also wear helmets, no action has been taken so far.