Outdoor Decking
Decorative Compact Panel is considered to be one of the most durable decorative surface material & is available with special performance properties including chemical, fire & wear resistance. Thomson CLADS are composed of multiple layers of Kraft paper impregnated with phenolic resin & the top decor paper is impregnated with melamine resin. Then the resulting sandwich is fused together with hydraulic press under high pressure ( 120kg / cm2) & temperature (170° C). As phenolic & melamine resins are thermoset plastics, at the time of Thermosetting polycondensation of resins takes place & the curing process transforms the resins into plastic that converts the paper sheets into a Single, Rigid, Monolithic & Homogeneous material with no risk of delamination in the process of use and is resistant to Fire, Heat & Moisture.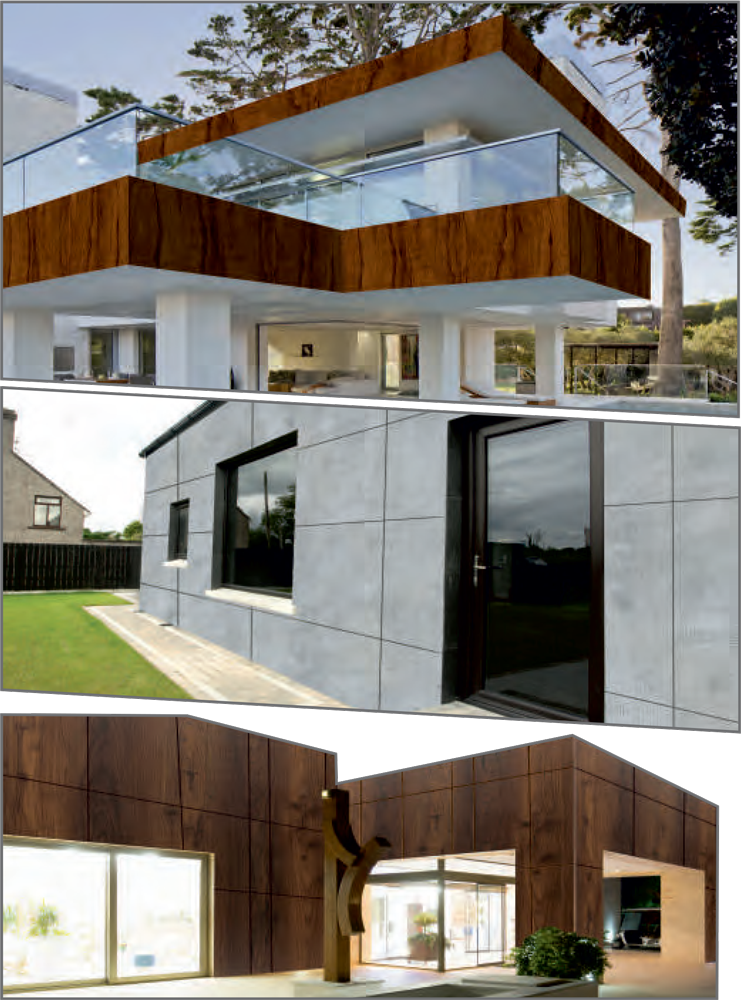 Features
Double hardened & rigid structure
Assured surface color stability
Temperature/weather resistant
UV coated surface for exterior
10 year replacement warranty
Scratch proof and fireproof
Impact resistant
Applications
Facade cladding
Gate & fence & Garage
Roof, wall & partition
Signage & lettering
Commercial & residential use
Shop front & counter
Interior decoration
Available in 5mm - 6mm thickness, 8X4 size. One side & both side UV.
Cladding is a dual-purpose external finishing method that resembles a skin or an extra non-load bearing layer. It not only serves to protect the building's interiors from the elements, but it also makes the exterior beautiful and appealing. Any building's exterior cladding can help the structure endure external/atmospheric impacts in a variety of ways. To protect against the effects of the weather, such as heat (direct or indirect), cold, wind, rain, pollution, and so forth. Maintaining the interior heat load situation while providing thermal insulation to the outside face. To create an acoustic barrier between the building and the bustling city outside. For outdoor decking and wooden texture cladding, the cladding price may vary according to the cubic feet. Believe in the most experienced cladding dealers to get the most perfect product for your home.
HOW TO USE THOMSON CLADDING
STORAGE SYSTEMS
Use Pallets.
Store in dry space.
Use cover to avoid excess humidity and heat.
Store flat to avoid bending or bowing of sheet.
HANDLING
Lift each sheet separately.
Compressed air machine can be used.
EDGE FINISHING
Edge of Compact Panel can be machined for special requiirements.
Square cutting, Chamfering & Labelling are advisable.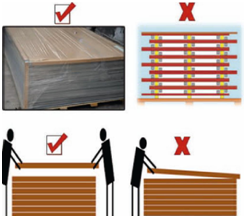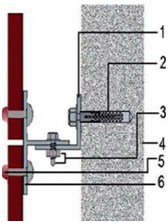 INSTALLATION DETAILS
Aluminium "L" Section, 50 X 70 X 1.6 mm
Heavy Duty Screw
Normal Screw & Nut
Plastered Wall
Coloured Rivet
Aluminium 'T" Section, 70 X 50 X 1.6 mm
High Pressure Laminate.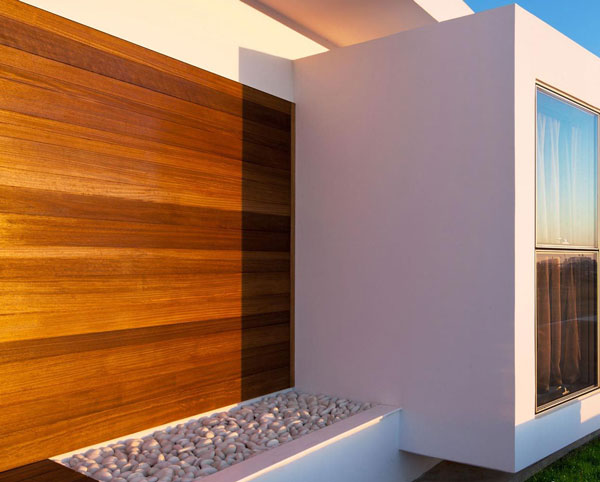 Download User Manual