Categories

Jun 14, 2012
According to a latest analysis from NOAA's National Climatic Data Center United States is currently experiencing its warmest spring (March-May) on record, with national average temperature being 57.1°F, 5.2°F above the 1901-2000 long-term average, overtaking the previous warmest spring (1910) by 2.0°F.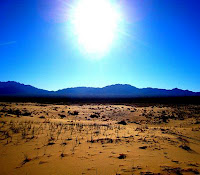 In fact, this May was the second warmest May on record, with the average national temperature being 64.3°F, surpassing the long-term average by 3.3°F. Other interesting findings include: -Twenty-six states had May temperatures ranking among their ten warmest. Only Oregon and Washington had spring temperatures (March-May) near normal.
-Midwest were wetter than average and the Northwest was the only area that hasn't experienced warmer than average temperatures.
-Ongoing drought, combined with windy conditions, created ideal wildfire conditions across the Southwest, and led to largest wildfire on record for the state of New Mexico.
-37.4 percent of the contiguous U.S. experienced drought conditions at the end of the May.
-This year's spring had warmest March, third warmest April and second warmest May on record.
-The June 2011-May 2012 period was the warmest 12-month period on record for the contiguous United States.