Categories

Oct 17, 2012
Some of us love our furniture and for some it's merely something that is there due to necessity. If me make the right choices in the furniture and make it as environment friendly as possible, we will be doing our home planet a huge favour. The new age designers inspired by modern sustainability movement are coming up with some beautiful eco friendly furniture.
Here we will give out some ways with which you can make the right choice about the furniture you buy. Eco friendly furniture is innovative and cost effective at the same time and can light up your home. So here are some tips on how u can decorate your home eco friendly way.
1.Buy furniture made of reclaimed wood. Reclaimed wood means the wood that is already in the market in some form. These are wood from old furniture that is used for new furniture by the designers. This way you are not responsible to cutting down a tree. 2.Bamboo is unofficially main product of eco friendly furniture. Bamboo is actually a grass that varies in size and color. It's hard enough to make some beautiful furniture and we don't have to worry about them getting extinct as they are fast growing. 3.Using furniture made of recycled/recyclable metal and plastic. We all know that these materials can be recycled, so it's safer to stick to this furniture 4.Always buy how much you need, not how much you want. This goes right for everything but when we're talking about saving the world its gets more important. Choose what you would love for a long time and the ones that can be sustained at your home. 5.Products from companies like Multiwood would also be a good option for Green furniture. 6.Buy furniture will low toxicity in material and colour as well 7.Buy old furniture if possible. Buy Vintage.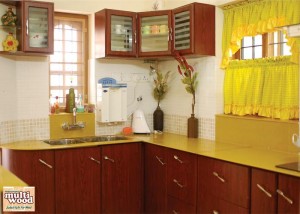 Buy local furniture; this way you are saving lot of energy that is being