Categories

Multiwood

Jan 10, 2012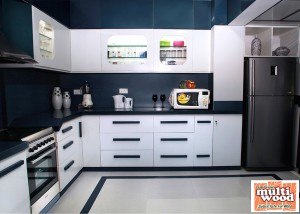 Kitchen and work area racks & cabinets.
Living Room / Showcases, racks, display stands and interior doors etc. BedRoom/Wardrobes, cabinets, bedside cabinets, dressing tables, mirror stands etc. Dining Room/Table top, crockery shelf etc. Bathroom-Wash counters, towel cabinets, bathtub interiors, bathroom wall false-ceiling and door cladding etc. Toilet & bathroom doors. Designer work like Sopanam & Thoovanam.
•MULTIWOOD is made up of 'U' Pvc polyester resin & is made in an extruded polymer profile form. •MULTIWOOD is 100% waterproof, Termite & Borer proof, corrosion free & fire retardent. •MULTIWOOD is mainly used for wet area applications. •MULTIWOOD sheets are pure white in colour and has a glossy and finished surface. •MULTIWOOD has unique features and long-lasting properties, that can withstand in any climatic conditions.