Categories

All

Jan 24, 2014
The 7th edition International Aquarium Show organised by the Fisheries Department of Kerala through the Fisheries Resource Management Society starts today Marine Drive , January 24th.
India International Aqua Show 2014 (IIAS) is a biennial exhibition and trade fair for ornamental fishes and aquarium accessories, held at Kochi, the commercial capital of Kerala. IIAS 2014 aims to encourage hobbyist, breeders and entrepreneurs in the field. It will also provide a forum for exchange of ideas and interactions of ornamental fish breeders, traders and visitors within and outside India. A rich variety of ornamental fishes and accessories under one roof creates the unique opportunity for exhibition and marketing.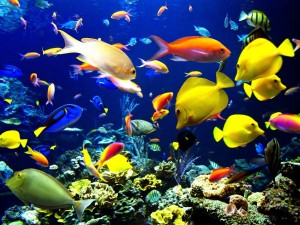 Competitions on innovative practices, technology and display will he held. For the general public, photography and essay writing competitions on various aspects of fish culture, fish processing and other aspects of fisheries sector will be organised.
A food court featuring fish-based preparations and value-added fish snacks will also be part of the events, the organisers said.