Categories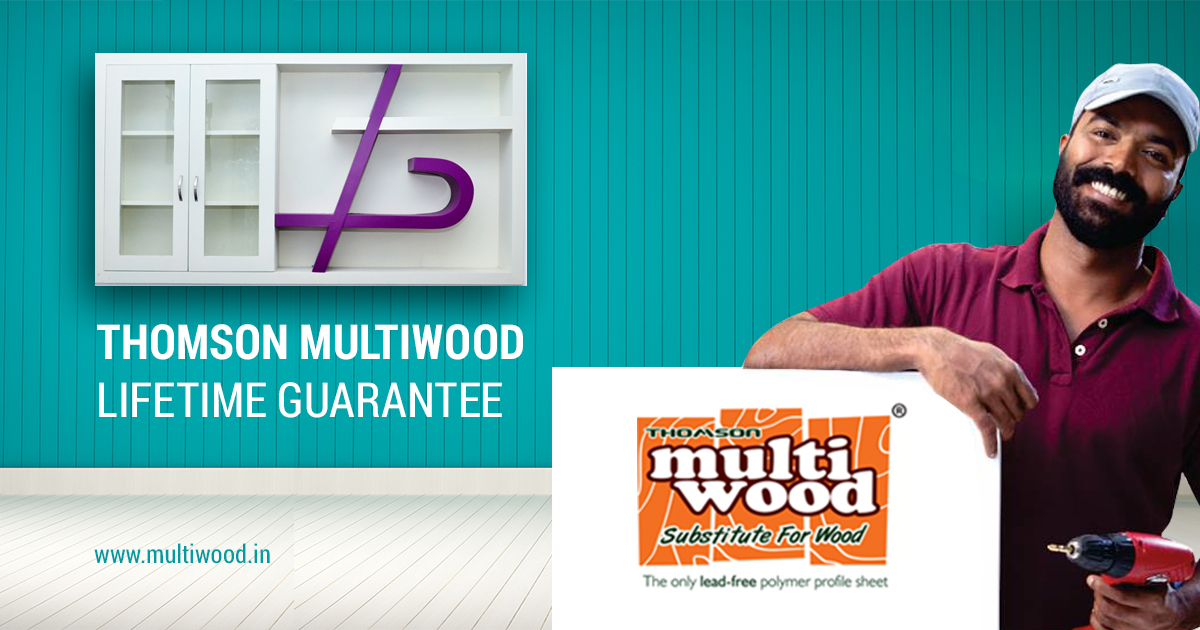 All

Jun 06, 2018
Thomson Multiwood, which is also referred to as the real substitute for wood is absolutely one of its kind product. Apart from the bedazzling looks, it can bestow on your beds, bunks, closets, dressers, wardrobes, window panes and every other furniture, Thomson Multiwood comes with many distinct features. One of these features is like a complete insurance policy where we assure you that it would do the intended job. The lifetime guarantee! It gives a deeper promise of replacement which contracts the risk of buying.
How could we promise the advantage of a Lifetime Guarantee?
This differentiating tool of quality commitment does not carry the burden of an obligation on us. Rather, it is the presence of some inbuilt attributes that hallmarks Thomson Multiwood and imparts a lasting, durable effect. Multiwood is devised with a substance called U PVC Polyester Resin which offers many inherent advantages. This efficient material offers resistance to water, weathering, ageing, and a variety of chemicals. Polyesters are capable enough to combat temperatures up to 80°C. Besides, they do not shrivel and have good wetting to glass fibres. The advantage? A sturdy production! Thomson Multiwood is developed through state-of-the-art European technology and made in an extruded polymer profile form. The process of extrusion makes it more productive, resourceful and flexible. This aspect of ingrained versatility further enhances creativity in our product. Imagine the manifold shapes, diverging thickness, and endurance as some of the in-package benefits. Extend it further to a medley of sizes, colours, and textures.
Endless possibilities can be designed with Thomson Multiwood, along with numerous benefits. When the focus is on innovation, efficiency is escalated. And that is how Thomson Multiwood comes with a lifetime guarantee, as it has the stature to do so.